Expert Commercial and Industrial HVAC Design
If your operation requires precise temperature and humidity, or if your physical space presents challenges for HVAC installation, the team at Liberty Mechanical can get the job done — and get it done right.
With experience in the latest HVAC technologies and components — such as CRAC Equipment and VRF systems — we can design solutions to fit the most demanding applications possible and overcome just about any obstacle in the structure or outdoor environment.
Fabrication can be completed either on-site or in our facility by trained and experienced Liberty technicians who never compromise on quality and craftsmanship. Our HVAC systems are designed to work at optimum performance from day one and continue operating at that level for the life of the system.
Design and Fabrication: What's Included
Equipment recommendations

Custom curb, plenum and duct fabrication and design

All-inclusive scope of work

Comprehensive proposal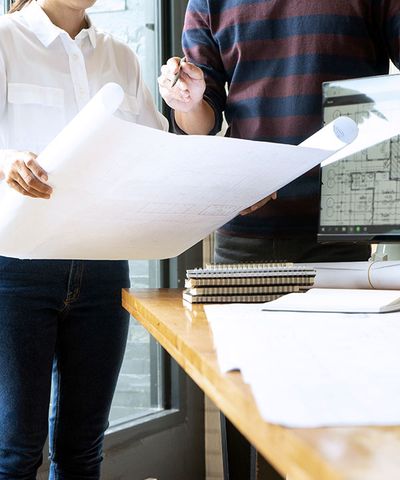 Capabilities for industrial and commercial HVAC design include:
Air terminals
Phenolic duct
Aluminum ducts
Fiberglass ducts
Filter access panels
Galvanized steel ducts
Grilles
Custom Duct
Register boots
Smoke and Backdraft Dampers
Custom Plenums and mounting Brackets