Industrial and Commercial HVAC Maintenance Programs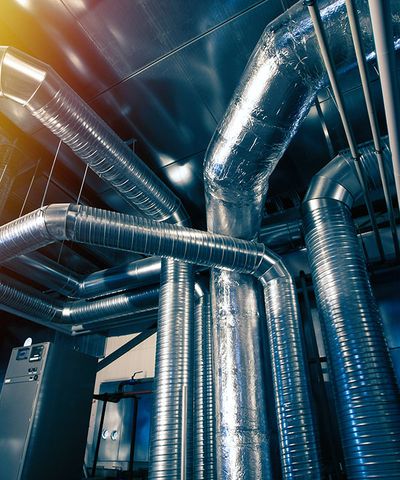 Liberty Mechanical offers preventive maintenance programs to help ensure your HVAC equipment performs at peak levels at all times. There are many reasons to consider a commercial / industrial HVAC maintenance program:
Preventative maintenance greatly reduces the risk of a system failure. If your operation involves environmentally-sensitive products such as food or electronic equipment, an HVAC shutdown could have catastrophic results.
Preventative maintenance is a valuable convenience for your staff. Regular system checks are scheduled in advance, and the work is conducted by our team of trained technicians so your maintenance crew can focus on other work.
Preventative maintenance programs from Liberty reduce capitol expenses and costly outages. Repairs are always more expensive after something goes wrong.
Liberty will perform scheduled maintenance on your system, with a checklist of tasks customized to fit your equipment and the condition of your equipment.
Additional Services and Support
Emergency repair and service

Warranty repair and service

Commissioning

Training

Controls specialists