Commercial and Industrial HVAC Installation You Can Count On
Liberty Mechanical installers have experience in virtually all industrial and commercial HVAC installation applications. We maintain the highest standards in the industry for attention to detail and precision. As a result, our customers include companies where maintaining the right temperature at all times is critical.
We are highly experienced in new HVAC technologies that reduce cost and improve performance. From commercial ductwork installation to commercial heating installation, we provide the expert HVAC services you need.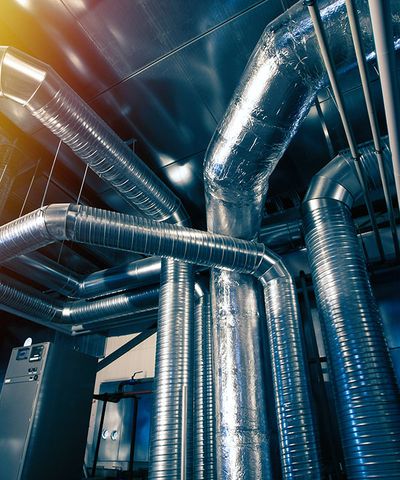 Our industrial and commercial air conditioning installation services include:
Condensers
Dual-stage compressors
Environmentally-friendly refrigerants
Green HVAC systems
High energy efficiency systems
Packaged systems
Precision diagnostics
Precision digital temperature and humidity controls
Rooftop packaged systems
Split systems
Variable refrigerant flow (VRF) systems
Electronics cabinet cooling
Wall-hung packaged systems
Process for Install
MOP administration

Permit administration

Turnkey install

Detailed close out package.
Our Process
Our commercial AC installation work always begins with a thorough review of your requirements and on-site inspection to identify and prepare for any challenges. This reduces install time and unnecessary cost, and also ensures that your new HVAC system will work properly from day one.
All Liberty installations carry a full warranty and preventive maintenance options